Who We Are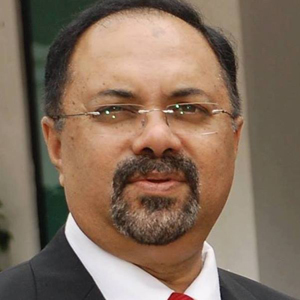 We have ourselves experienced journey of migration firsthand and EXODUS International is staffed by experienced consultants. We understand the impact of relocating internationally. We have knowledge of employment, real estate, education, social and lifestyle factors of life in Canada. We love Canada and we'd be thrilled to talk to you about it and advice you on your migration plan.
EXODUS International has helped many people successfully obtain Canadian visas.Our team understands each visa category – the steps, the forms and the policies. We're accountable and proud of our reputation.
Personalised Service
Our consultants will get to know you, your circumstances and your needs. Part of our success stems from the highly personalised service that we offer. Your consultant will be with you every step of the way. Our fees are agreed prior to commencing work with you and we will not charge additional fees. We're easily contactable and during the visa processwe will communicate with you on a regular basis and update you on how your application is progressing. Your consultant and office support staff are on hand Monday- Saturday during business hours, so you'll never have difficulty getting the answers you need.
Choosing a Registered Immigration Consultant:
Our team includes experienced immigration consultants who are members of the Immigration Consultants of Canada Regulatory Council (ICCRC). They advise individuals, families and businesses on the immigration process and act as their representative for temporary or permanent residency to Canada. Our team has several years of experience managing a range of visa applications to various countries. Our consultants are registered with the ICCRC so you can be assured of accountability when working with us. We offer a completely free visa assessment and will recommend the best visa option for you, based on your qualifications and individual circumstances.
When it comes to submitting visa application, we understand that the process can seem daunting and complex. We're here to guide you through the entire process.Here at EXODUS International we pride ourselves on leaving no stone unturned and doing everything within our power to obtain the best possible result for our clients.
Our consultants focus primarily on permanent residency under the skilled worker streams, provincial nominee programs, family class, as well as temporary work permits for foreign businesses in Canada or Canadian companies hiring from overseas.
Based on our personal migration experiences, we know how the migration process can be complex and relocating to a new country can be both an exciting and stressful experience. We can assist you to choose the correct path to achieve your goals in order to make the most of your life in Canada.
We would like to emphasize that our work is based on high personal and professional standards of values and ethics and we adhere to a strict code of conduct providing only genuine and quality information for all processes in accordance with Canadian Immigration laws. Our Immigration Specialists are proficient in Canadian Immigration Law and Practice and are registered as Regulated Canadian Immigration Consultant (RCIC) with Immigration Consultants of Canada Regulatory Council (ICCRC).
How can we help you?
We can help you with the following services:
Information and Immigration advice based on current legislation
Full assessment, visa options, requirements and the migration process
Visa application preparation and submission
Educational Credential Assessment (ECA)
Education counseling and assistance – study options, careers advice, course enrolments, change of study program or educational institution
English language proficiency exam preparation information
We look forward to discussing your situation with you and helping you settle in Canada!
Our education consultants can provide you with up-to-date information regarding studying in Canada, career options and what you can do if you wish to change your current course of study. Since the immigration process is often complex and policies constantly change, it is impossible to list everything we do for our clients. Instead, we encourage you to contact us so we can determine the best strategy for your situation and support you in achieving your immigration goals.